Your best custom made pizza crust and dough ball
Looking for pre-packaged retail products, fresh in-store deli pizzas, 'out of home' or 'on-the-go' solutions or options for the hospitality industry, large canteens or institutions? We are there to help you develop the best custom made pizza crust and dough ball! Monte Pizza Crust offers pizza bases and dough balls in different sizes, shapes and thicknesses, both for the classic recipes and your own custom recipes.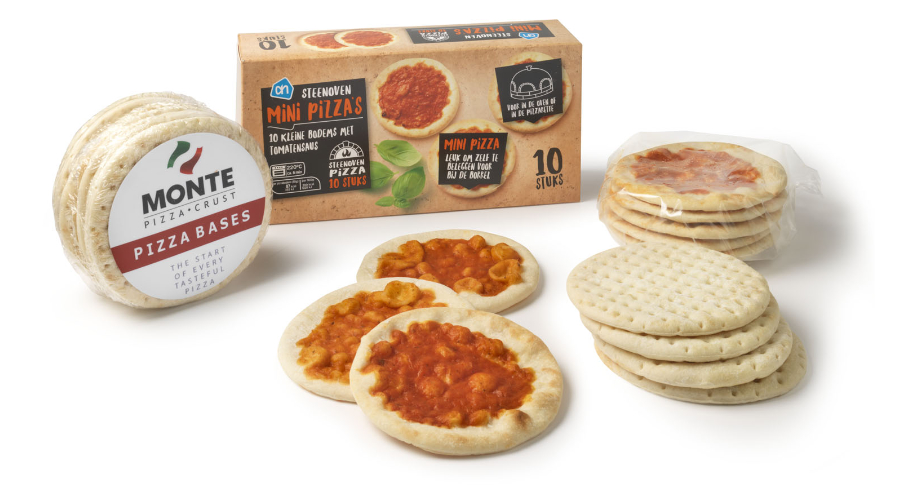 Classic and tailor-made recipes for the perfect pizza base
Organic, whole meal or spelt? Halal or kosher? Big or small, thin and crispy or thick and crunchy? If you wish to adjust the traditional recipe, but you are in need of some support, we're happy to help devise your special recipe! The dimensions can be customized as well to create your perfect pizza base. It is also possible to order Italian and American style pizza bases en vegetable pizza bases.
Two pizza base products that we launched as a customized product, have now a permanent place in our product assortment:
Mini pizza bases: 11 cm
Especially developed for the Pizzarette pizza-oven, Monte Pizza Crust has created an excellent custom made, mini pizza crust of 11 cm. The pizzarette pizza crusts are available with and without tomato sauce.

Ideal for pizza baking at home, but also suitable for horeca and food service companies. This mini pizza base combines the best of two worlds: the good taste of making your own fresh pizza added with the pleasure and good times of having pizza together with family and friends. With the Monte Pizza Crust mini pizza bases everybody is able to create his own mini-pizza, together at the table. A unique experience!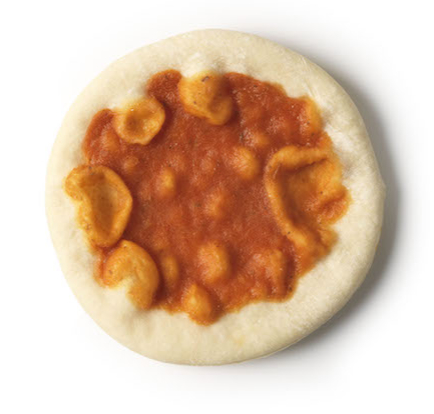 Rectangular pizza crusts
Monte Pizza Crust produces tailor-made solutions for the food service market. A good example of that is our rectangular pizza crust. This is an ideal pizza base product for the hospitality industry and for food service companies. Pre-baked, easy to top and ensuring fast supply during peak hours with a relative good margin.
Our rectangular pizza crusts are available in sizes 28x48 cm and 28x40 cm (11 x 19 inch and 11 x 16 inch), with or without sauce, in thin and deep dish and in white flour and whole meal.
Contact
Do you have questions about your custom made pizza base? Don't hesitate and contact us for a non-binding advise of one of our experienced employees.